11月7日〜9日 までサンフランシスコの老舗デパートガンプスで ミエコミンツのトランクショーをおこないました。 今回で春に続き2回目のショーもたくさんのお客様で大盛況でした。
This is the MIEKOMINTZ's Trunk Show in Gump's SunFrancisco.
We have a lot of customer during the show and they love Mieko's stuff.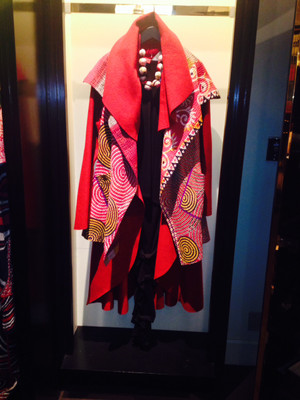 ウールのロングコートとミエコミンツオリジナル カンタロングベストとの組み合わせは 初の試み!! こんな風にいろいろ組み合わせて楽しめるんです。
This coordinate wool long jacket and kantha long vest are really nice aren't they?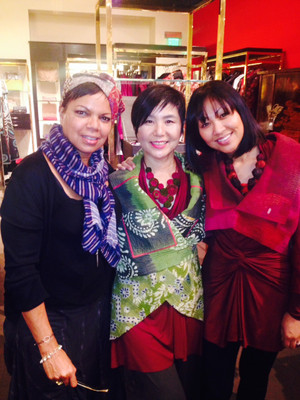 They are really nice outfit!!